IPQ CONVENIENT CLEAR & COMFORT CLEAN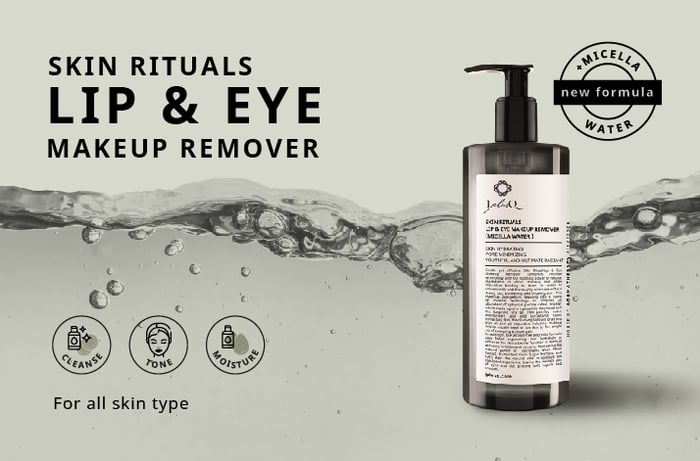 Cleared of all impurities, traces of makeup and freed of all stress, perfectly purified and soothed skin is the fundamental step to conceive the ideal complexion. Nevertheless, the hectic day of urban lifestyle often destines us to the situation of "fast and furious" cleansing.
Meanwhile, the global crisis nowadays from pollution, particularly PM2.5, to Covid-19 pandemic leads to craving for more 'natural-ness' in daily personal care activities with believe that quality would be safe for both skin and health.
In addition, with considering to recent makeup trend shifting to focus on the eyes due to wearing mask, I plus Q develops SKIN RITUALS-LIP & EYE MAKEUP REMOVER (MICELLAR WATER) to respond the threefold demands in cleansing ritual; convenient use, clearly clean and comfortable reliability.

WITCH HAZEL EXTRACT

astringent to help tightening pores revealing the refined and smoothed skin.

CORN SUGAR FERMENT
encouraging cell turnover and generating youthful and radiant skin.
---
Without using water to remove all impurities and makeup, including the stubborn formula, from eyes and lips when makeup retouch needed during the day or/and to apply double-cleansing at the end of the day, the cleansed and refreshed skin feels soothed and healthy under the protective power.